Overview
The Philippines had submitted its two (2) National Communications (NC), INDC and NDC in 2021. Relative to this, the National Integrated Climate Change Database Information and Exchange System was established as the platform for all climate change information including all calculations, measures and policies. Several policies were also enacted directing large companies to report their calculations and targeted measures to address their emissions.
Law, decree, ordinance, etc
Extended Producer Responsibility Act (Republic Act No. 11898), 2022
To institutionalize the extended producer responsibility on plastic packaging waste, amending for this purpose RA 9003, otherwise known as the Ecological Solid Waste Management Act of 2000
Energy Efficiency and Conservation Act (Republic Act No. 11285), 2019
To institutionalize energy efficiency and conservation as a national way of life geared towards the efficient and judicious utilization of energy by formulating, developing, and implementing energy efficiency and conservation plans and programs to enhance energy supply security of the country, cushion the impact of the high price of imported fuels to local markets and protect the environment in support to the economic and social development goals of the country.
People's Survival Fund Act (Republic Act No. 10174), 2011
Establishing the People's Survival Fund to provide long-term finance streams to enable the government to effectively address the problem of climate change
Philippine Disaster Risk Reduction and Management Act (Republic Act No. 10121), 2010
To strengthen the Philippine disaster risk reduction and management system, provide for the National Disaster Risk Reduction and Management Framework and institutionalize the National Disaster Risk Reduction and Management Plan
Climate Change Act (Republic Act No. 9729), 2009
Providing for the policy framework in addressing the growing threats of climate change to community life and environment through the National Framework Strategy on Climate Change (NFSCC) 2010-2022, which was adopted in April 2010
Renewable Energy Act (Republic Act No. 9513), 2008
Promoting thte development, utilization and commercialization of renewable energy resources
Biofuels Act (Republic Act No. 9367), 2006
Reducing the country's dependence on imported fuels with due regard to the protection of public health, the environment, and the natural ecosystems consistent with the country's sustainable economic growth
Ecological Solid Waste Management Act (Republic Act No. 9003), 2004
Providing for an ecological solid waste management program, creating the necessary institutional mechanism and incentives
Philippine Clean Air Act (Republic Act No. 8749), 1999
Formulating a holistic national program of air pollution management that shall be implemented by the government through proper delegation and effective coordination of functions and activities
Voluntary actions by non-state actors
Securities and Exchange Commission
SEC Memorandum Circular No. 4: Sustainability Reporting Guidelines for Publicly-listed Companies
Publications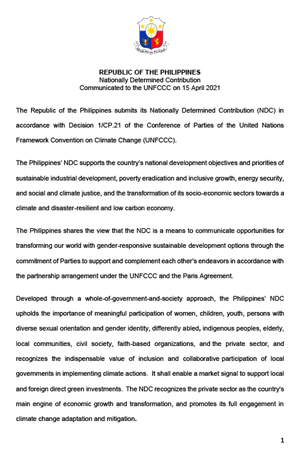 Philippine Nationally Determined Contributions (NDC), 2021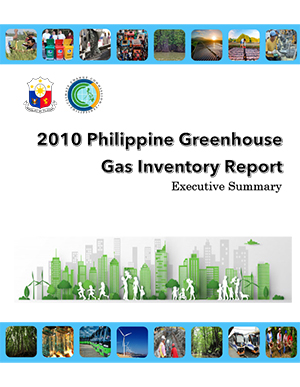 2010 Philippine Greenhouse Gas Inventory Report, 2020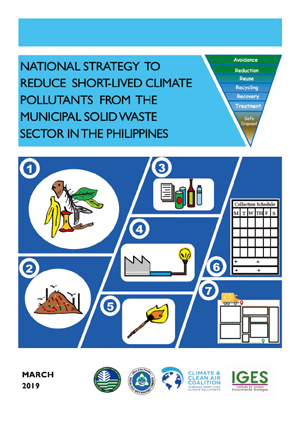 National Strategy to Reduce SLCPs from the MSW Sector in the Philippines, 2019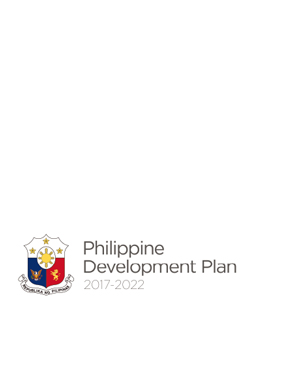 Philippine Development Plan 2017-2022, 2017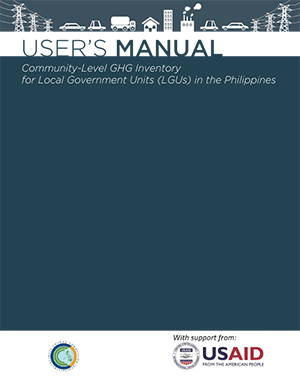 Community-level GHG Inventory User Manual, 2015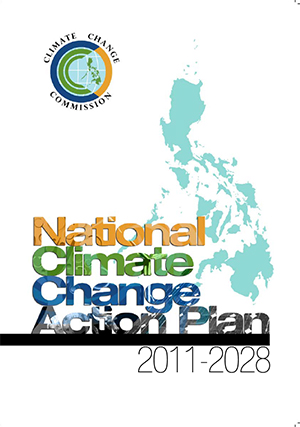 National Climate Change Action Plan , 2011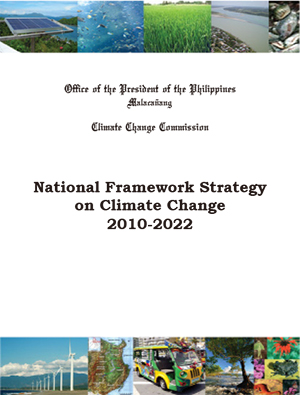 National Framework Strategy on Climate Change, 2010
Office in charge
Department of Environment and Natural Resources (DENR)

Department of Energy

Climate Change Commission
(As of 14 Nov. 2022)