About
ASEAN Ministerial Meeting on Environment (AMME) is a sectoral ministerial body listed under Annex 1 of the ASEAN Charter. Established in 1981, AMME now meets once every two years to provide policy and strategic guidance related to ASEAN cooperation on environment.
AMME is assisted by ASEAN Senior Officials on Environment (ASOEN), who meets annually, and provide strategic guidance in advancing ASEAN cooperation on environment. The chairpersonship of ASOEN is rotated among ASEAN Member States alphabetically every 2 years.
Under the ASOEN, subsidiary thematic Working Groups lead the technical and operational implementation of their respective Working Group Action Plans. There are seven (7) working groups to oversee the priority areas of ASEAN environmental cooperation. The Working Groups are chaired by an ASEAN Member State based on expression of interest, with a tenure of 3 years. ASEAN Working Group on Climate Change (AWGCC) is one of the Working Groups which discusses about climate change related issues.
Project information related to promoting GHG MRV in ASEAN
The AWGCC is leading several projects related to promoting GHG MRV in ASEAN region. The projects are divided in 2 defferent types related to carbon pricing and transparency. The PaSTI-JAIF project is the hub project connected to both fields.
Overview of Projects Led by Singapore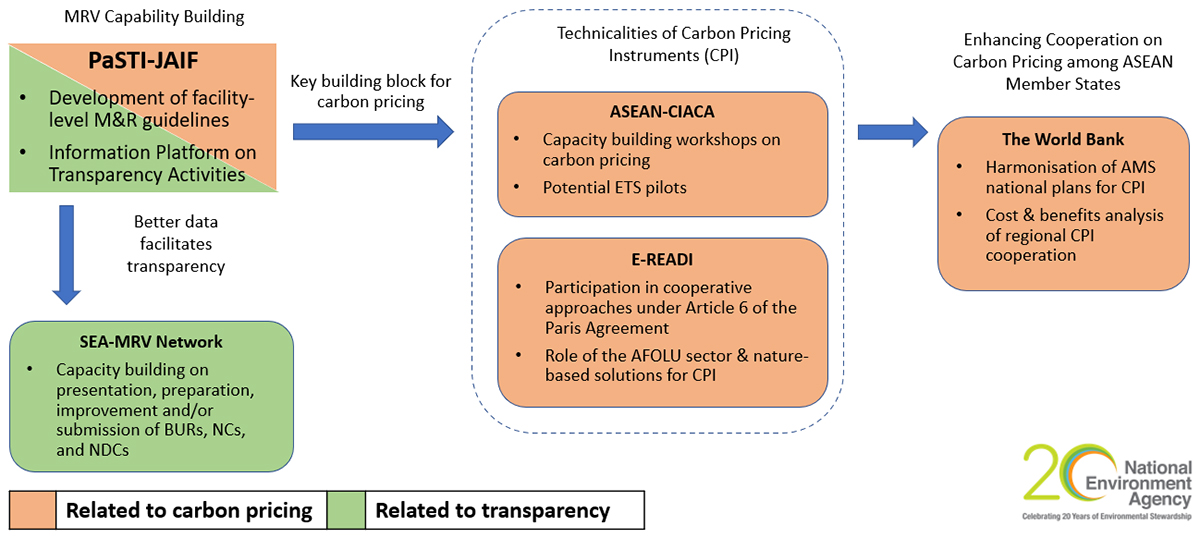 Publication by ASEAN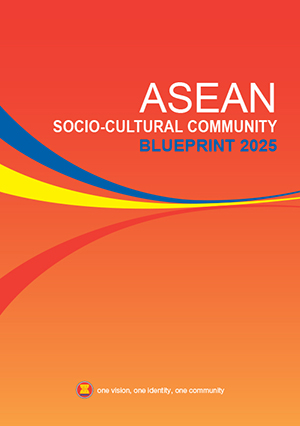 ASEAN Socio-Cultural Community Blueprint 2025, 2016
The ASCC 2025 opens a world of opportunities to collectively deliver and fully realise human development, resiliency and sustainable development as we face new and emerging challenges together.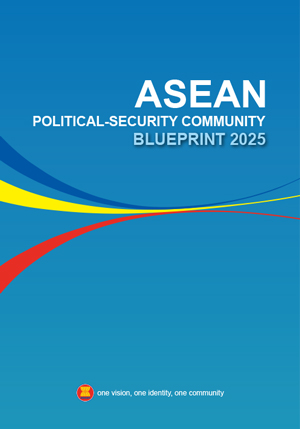 ASEAN Political-Security Community Blueprint, 2016
The APSC Blueprint 2025 is envisaged to build upon the achievements that have been made to elevate ASEAN political and security cooperation to an even higher level. This will ensure a rules-based and inclusive community in which our peoples enjoy human rights, fundamental freedoms and social justice, live in a safe and secure environment with enhanced capacity to respond effectively to emerging challenges and in a dynamic region where ASEAN enhances its centrality in the evolving regional architecture and plays a constructive role globally. In this regard, this Blueprint promotes a people-oriented, people-centred ASEAN in which all sectors of society, regardless of gender, race, religion, language, or social and cultural background, are encouraged to participate in, and benefit from, the process of ASEAN integration and community building.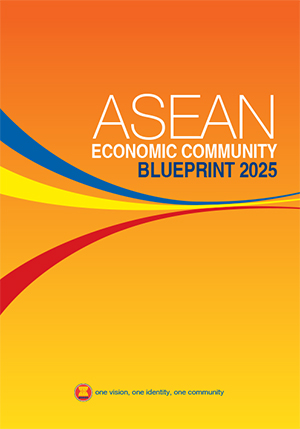 ASEAN Economic Community Blueprint 2025, 2015
The AEC Blueprint 2025 sets out the strategic measures under each of the five characteristics of AEC 2025. To operationalise the Blueprint's implementation, these strategic measures will be further elaborated in and implemented through the work plans of various sectoral bodies in ASEAN. The sectoral work plans will be reviewed and updated periodically to ensure their relevance and effectiveness. Partnership arrangements with the private sector, industry associations and the wider community at the regional and national levels will also be actively sought and fostered to ensure an inclusive and participatory approach to the integration process. Institutions will be strengthened and enhanced approaches to monitoring and public outreach will likewise be developed to support the effective implementation of the Blueprint.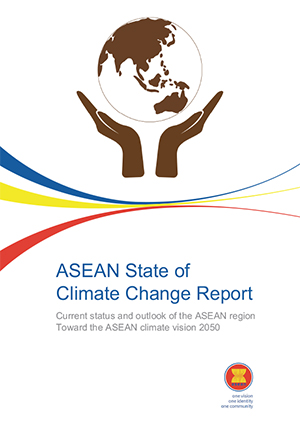 ASEAN State of Climate Change Report, 2021
The ASEAN State of Climate Change Report (ASCCR) provides an overall outlook of the state of play of climate change issues in the ASEAN region. ASCCR is also a forward-looking report, which includes recommendations on making the transition toward 2030 and on to 2050 for both adaptation and mitigation, considering ASEAN's development context and the long-term goals of the Paris Agreement.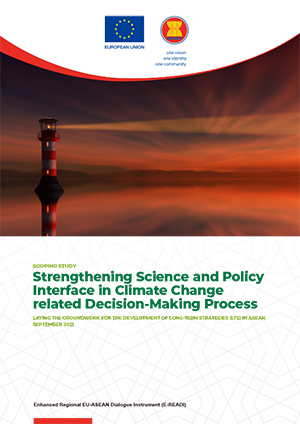 Strengthening Science and Policy Interface in Climate Change Related Decision-Making Process – Laying the Groundwork for the Development of Long-Term Strategies (LTS) in ASEAN, 2021
The main purpose of the study is to identify the priorities, the direction and the extent of ASEAN interventions related to LTS as well as to lay out the specific stepping stones to advance the LTS agenda in the ASEAN region. Doing so, the study aims to provide an answer to the question: How can ASEAN and AMS best move forward in the LTS formulation process, taking into consideration good global practices and the regional circumstances?